LEFT CENTERFIELD—A TRIBUTE TO CLEVELAND'S SUPER FAN, JOHN ADAMS
Proceeds from the sale of this compact disc will be donated to
johnjadamsscholarship.org,
a 501(c)3 charity set up by John to fund music, dance, visual and industrial arts in Northeast Ohio.
YUENGLING BREWING PRESENTS THE VIDEO for LEFT CENTERFIELD-A TRIBUTE TO JOHN ADAMS AS SEEN TV ON the FOX 8 MORNING SHOW!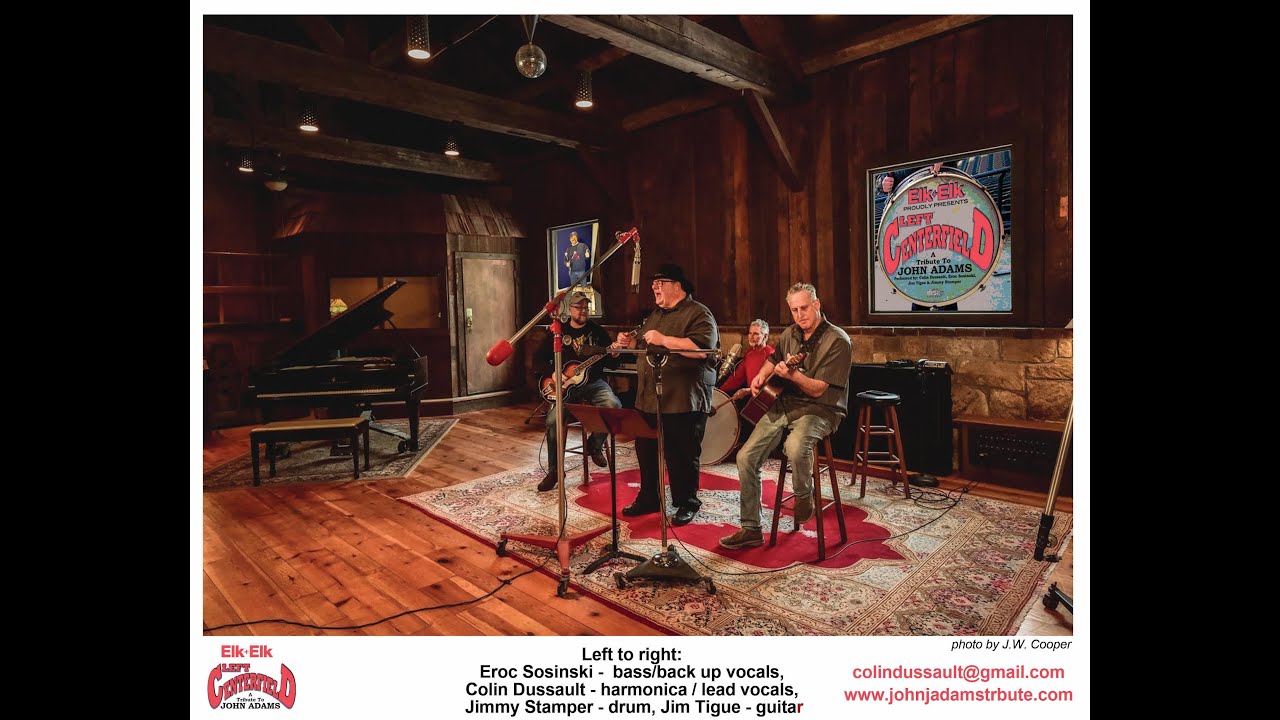 COMPACT DISCS ARE $13.50 each Plus $4.00 Shipping and Handling
Price reflects Cost of CD, Shipping, Handling, Padded Mailing Envelope and Pay Pal Fees
LEFT CENTERFIELD
A TRIBUTE TO JOHN J. ADAMS CLEVELAND'S SUPER FAN Music: John Fogerty Additional Lyrics: Colin Dussault Performed by Colin Dussault, Jim Tigue, Eroc Sosinski, Jimmy Stamper Produced by Colin Dussault Engineered by Michael Seifert
Click on the photo above to hear a sample of the acoustic CD track.